Neuro Central offers a variety of digital marketing solutions to help you reach and engage with key decision-makers in neuroscience and neurology. Whether it's educating your audience, thought leadership, lead generation, or brand awareness you are after, our customer-centric approach means that we can create a bespoke campaign to help you achieve your strategic marketing and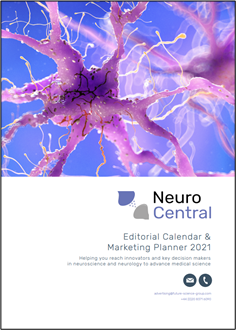 communication goals. We have an experienced in-house editorial, design and customer relations team to support you every step of the way and ensure the optimal message is delivered.
To ensure our community continues to enjoy our high-quality, independent content, and to guarantee that our advertisers always gain maximum value, we limit the number of commercial partners we work with so don't miss out.
Want to learn more about promotion on Neuro Central? Fill in the short form to request our 2021 media pack. Alternatively you can email or call Neuro Central sales team: sales@future-science-group.com +44 (0) 20 8371 6090.
Complete the form below to request the Neuro Central 2021 media pack.